---
about
us
Welcome to our website!
Our experienced, friendly team of 5 engineers holds over 60 years combined experience of working in the dental engineering industry and we cover an area spanning from Skegness across to Derby, and Hull down to Peterborough.
Providing a variety of services, inspection work, equipment sales and installations at competitive rates we encourage you to browse our website and discover what we can offer you and your practice.
Please feel free to call us if you have any queries.
---
Meet the Team
Stewart Codd: Owner
Stewart set up QA Dental Engineers in 1995 after working for two years at a large dental engineering company; he had the desire to provide a high quality and responsive service to Dentists in the East Midlands. QA has now worked for over 600 clients with a large number of Stewart's original clients still being with the company!
In his spare time, Stewart enjoys his holidays, photography, rugby (following!) cricket (still trying to play), and gentle outings on his mountain bike (which may never actually see a hill let alone a mountain). Stewart is also a keen supporter of the Vulcan XH558 and would love to see this beautiful plane airborne again.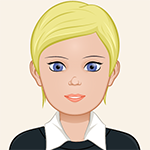 General Manager: Jayne Smith
Jayne has now been with us for over 10 years; she deals with the day to day running of the business allowing Stewart to focus on the Engineering side (please don't ask Jayne a technical question!).  Jayne particularly enjoys building long lasting relationships with clients and is always happy to pop out to visit you – even if it's just to put faces to names.
Jayne has two daughters who are now grown up, so to fill her "spare time" Jayne got herself a horse! This is a time consuming and expensive hobby, but Jayne assures us that it's worth all the effort – we'll have to take her word for it!
Engineer: Jim Meehan
Jim has been with us for over 12 years and has proved to be an invaluable member of the team. Jim has carried out many training courses and has excelled at them, to this end Jim sets the benchmark for our engineers.
In his spare time, Jim enjoys spending time with his family, and is an avid fan of Derby County Football Club. As you can see from his photo, Jim likes a little drink or two at the weekends too!
Engineer: Kevin Rose
Kevin joined QA over 10 years ago.  Although he had no previous dental engineering experience, he brought a fresh injection of enthusiasm and has exceeded our expectations. Kev had previous mechanical engineering experience and can strip down most motors to resolve any issues there may be.
Kev has been a Scout leader for 25 years and is passionate about this role, wanting to ensure that the children have great fun whilst learning new skills.  A week of Kev's holiday entitlement every year is spent on Scout camp; he comes back to work for a rest after this!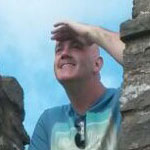 Engineer: Martin McGrath
Martin joined QA in 2016, and has established himself as a key member of the team. Martin has previous experience as a dental engineer working for both small and large dental engineering companies before joining us.
In his spare time, Martin likes to spend time with his family and enjoys caravanning holidays. Martin really enjoys watching football and is a fan of Manchester United.  Martin also enjoys walking and the odd round of golf or two!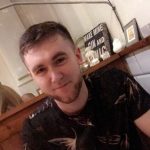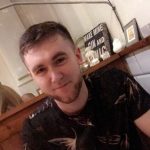 Engineer: Jamie Duncombe
Jamie is our newest recruit having joined us in September 2019.  Jamie is currently undergoing intensive training both with our engineers and also attending external courses. Being the youngest member of the QA team we are looking to him to bring energy and enthusiasm to the team – no pressure Jamie!
Jamie enjoys spending time with his wife and daughter at the weekends as well as having a football knock-about with his friends.
Office Assistant: Leah-Anne Nicol
Leah-Anne joined us in October 2018 and has quickly become a great asset to QA; she will generally be your first contact with QA when you phone us and will help with any queries you may have.
Leah-Anne is a busy mum of 2 children and loves doing fun activities with her husband and daughters at the weekends. Leah-Anne attends the annual Lincoln Steam Fair rally every year where she is an integral part of the organisation team.
---
Latest News
August 2019 – what a busy year it's been for QA so far.  In February we moved into our new premises close to Newark town centre; we now have a purpose made workshop, offices for admin staff and a bright and airy training room as well as plenty of parking.  The new premises provides space that works well for us currently and that can accommodate taking us into the future too.  We have held a couple of courses in our new training room already and it has proved to be a big hit.
Training: our engineers have carried out their Adec refresher training as well as refresher training from SciCan on Statim autoclaves. They are all fully up to date with PHE Radiation Safety courses too.
October 2018 – once again, our engineers went through their annual Pressure System Inspection audit and all passed with flying colours. Well done guys!  The annual audit is carried out by an external examiner with relevant qualifications (IEng, MSOE, MIPlantE).
November 2017 – what a great review left on our Facebook page from one of our lovely customers: "Kevin called today to sort a few issues at our Dental Practice, extremely helpful, nothing too much trouble, such good service and so informative.  Everything sorted quickly and efficiently as usual 5* service from QA."   (Vicky at Spilsby Dental Practice).
November 2017 – our engineers undertook their Pressure System Audit a few weeks ago.  This is something we are proud of doing annually and not something that many (if any) other dental engineering companies do.  Quality is of paramount importance to us!
QA Dental Engineers 2016 QA re-registered as an approved Adec engineering service company. Stewart, Jim & Kev successfully carried out the dealer training under their partnership company Hague Dental. We are now able to not only to continue to offer our already excellent Adec servicing work we can offer the full Adec range of equipment from their 200 up to their 500 class-leading packages.
QA Dental Engineers carried out some market research; 100% of participants who answered said they would recommend us! 100% who answered said our prices were only average [random survey, 16 out of 30 clients answered]
QA Dental Engineers can supply you with a bespoke Pressure Vessel Insurance for all or some of your vessels. We have partnered up with Premiercare Insurance Brokers (UK) Ltd. Please navigate to the Inspection Page for further details.
QA Dental Engineers offer Validation for all or some of your equipment. Our Engineers have undertaken training in this area to ensure we can meet the demands of our customers. Please contact the office for further information regarding this.
QA Dental Engineers has a new service available to you – Mark Brown is a self-employed business cost reduction expert and should be able to help you save on a variety of your utility costs from communications to electricity bills! See meet the team for details.
---
Equipment Audit Tools
We have produced some audit tools for your use to review and establish the age and condition of your Practice's equipment.
Please feel free to download and use to look at the age and condition of your equipment; in line with the HTM 01-05 and the CQC recommendations you need to have in place a timescale for repair, service and replacement.
QA Dental Engineers would appreciate the opportunity to help you meet the HTM & CQC requirements with this, either in servicing [our speciality] or with replacing your capital equipment.
Downloads
---
Testimonials
"The service is excellent.  Engineers and office staff alike will go out of their way to help. Quite simply, they are all fabulous!"

Teresa Gilder, Group Practice Manager

(Townley House Dental Practice, Heckington Dental Practice & Thrapston Dental Practice)
"QA Dental Engineers have been our dental engineers since 2009 and I can thoroughly recommend them.  We have used them for general repairs, servicing and inspection work and also on larger projects such as surgery refits.  They are very responsive to call-outs and we have been very pleased with the high quality of their work from minor repairs to major refits."

Anita Thompson, Practice Manager, Minster Dental Care, Southwell
"QA supplied and fitted two new packages for us in two surgeries which included some building work, electrical work and new flooring. We are extremely pleased with the finished surgeries. The lovely workmen were clean and tidy and hardly stopped. It was a job well done and I wouldn't hesitate in recommending QA."

Debbie Hall, Practice Manager, Broughton Dental Practice, Broughton Astley, Leicestershire
"We switched to QA in 2016; so far they have carried out a range of servicing and repairs for us. We have found their engineers to be punctual, professional and considerate to our needs whilst they are in the practice. They are also better value for money than our previous engineers!"

Emma Scott, Practice Manager, Wansford Smile Studio
"I highly recommend QA. We have used them for many years for service, inspections and repairs, their call-outs are always reliable and prompt. The engineers are friendly and always happy to help from offering advice on simple maintenance of equipment to helping us with compliance. QA have also carried out major surgery refurbs for us which we've been pleased with".

Kirsty Gayton BDS, Co-owner, Rose Cottage Dental Practice
"QA are our chosen dental engineers for our group of practices, carrying out annual service work, inspections and call-outs to repairs. They go the extra mile to make sure that our practices are running smoothly with as little disruption as possible when servicing is carried out. Their engineers are knowledgeable, reliable and respectful. Trust is key to a good working relationship with our suppliers and we implicitly trust QA to always do what is best for us."

Donna Cope, Finance Director, Genesis Dental Care
"I have been a client of QA Dental for over ten years.  During this time their service, professionalism, technical   knowledge and expertise has always been outstanding. I would recommend them without hesitation. You will not be disappointed if you decide to use their services. "

Nick Grace, Practice Manager, St Mary's Dental Practice, Stamford
Dear Customer:
If you would like to contribute please contact us.